Singapore
We visited Singapore in September 2018 as a 'Once in a lifetime', 'You deserve it', 'Retirement vaction' and for good measure, we included the Singapore F1 Gran Prix. (The images here do not include any from the F1 per se. I did not want the beauty and imagary of Singapore to be diluted by the F1. Although there are some images that clearly show the F1 street circuit.)
Singapore is a beautiful country, with some iconic and fantasic imagry. It is welcoming, hospitable, safe, clean, easy to interact with, to relax into, to enjoy, and with some fantastic architecture, flora, funa and landscapes.
The Gardens by the Bay with the iconic Super tree grove, the Rain Forest Dome, the Botanic gardens, the Zoo with its Night Safari, China Town, the myriad of temples, (Tan Si Chong Su, Hong San See…), Raffles, the old colonial Post Office, the MerLion, the Helix Bridge, Science Museum, Marina Bay Sands hotel with its observation deck, the list just goes on and on and on, and when you consider the whole island is less than 30 miles wide and and 10 miles in depth, the mix of what there is to see and explore is incredible.
The people are overwhelmingly friendly. You feel safe going anywhere, whether walking, using public transport, or using taxis (which are all regulated fares). Plus the city is so clean. It is litter free, gum free, smoke free. The underground is spotless. Cars older than ten years are banned without an historic exemption certificate, and only electric powered boats are allowed on the rivers.
And speaking of the rivers, and waterways. These used to be the main sewers of the city. They are now the nations reservoirs, clean, crystal clear, blue, with booms keeping the sea water at bay.
The island really is a tourist dream.
And the apple in garden of eden? What is not perfect? Well after ten days the lack of character, individualism, personal expression did start to feel unnatural. It started to feel a little sterile, bleached, devoid of character. There is no hawking allowed, which sounds brilliant, but a Chinatown without hawking, is like an Alsatian shepherd without teeth.
The lack of graffiti, is also a lack of expression. The only evidence of anything resembling graffiti was on the side of a music bar in Sentosa Park.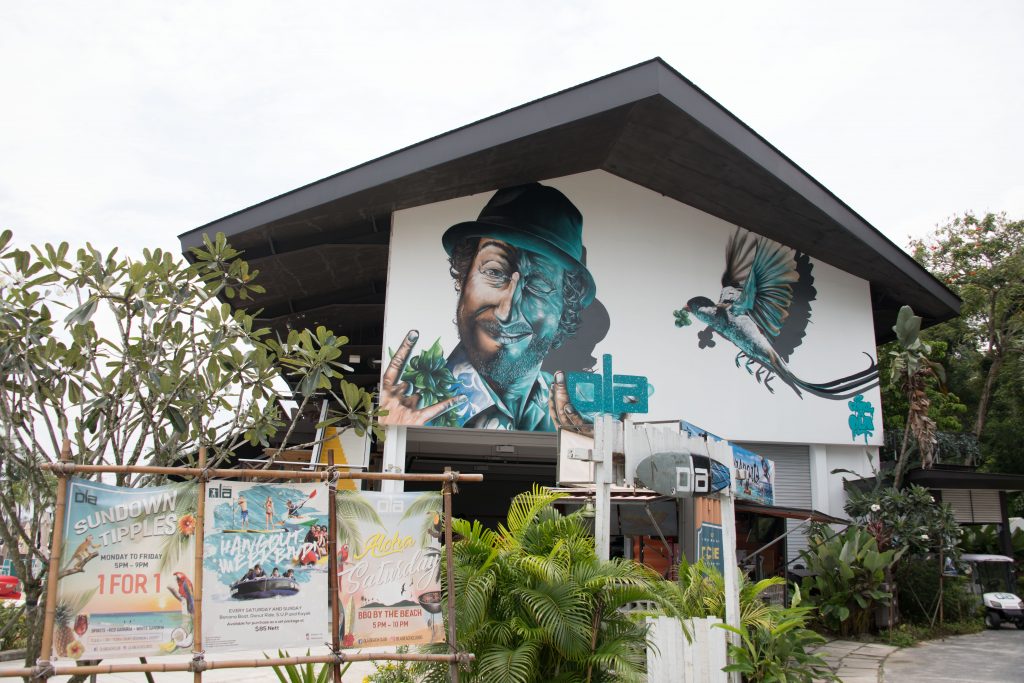 Certainly nothing resembling London's South bank skate-park.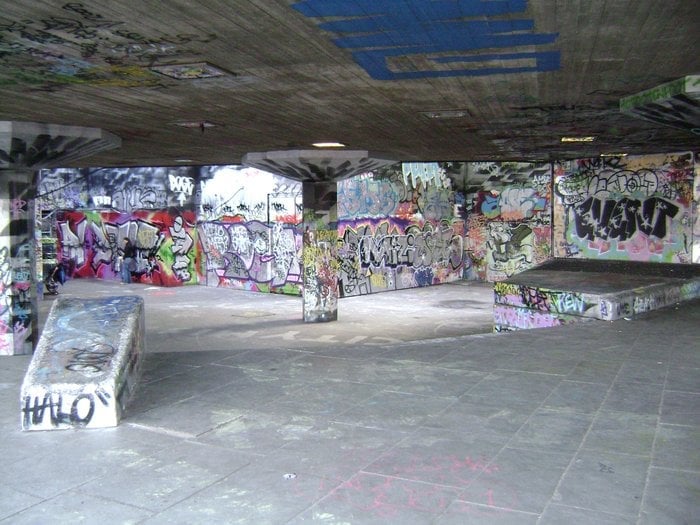 And no graffiti means no Bankys.